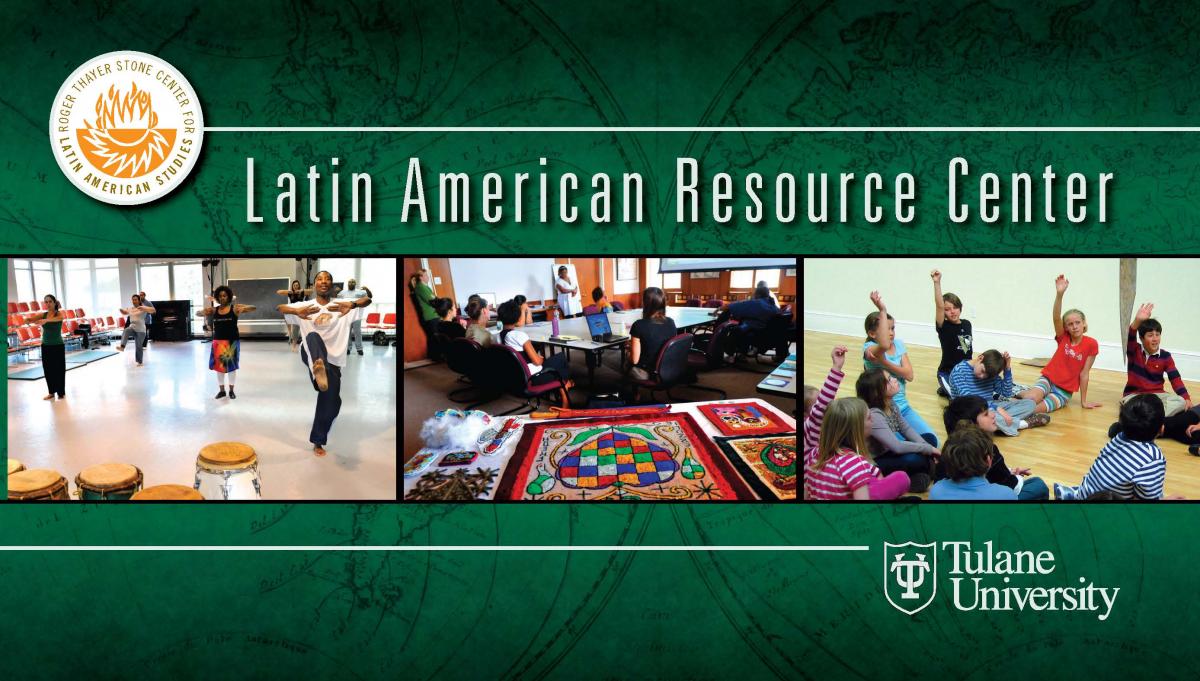 The Stone Center for Latin American Studies provides the K-12 community with educational resources through the Latin American Resource Center (LARC). In order to ensure accurate, integrated content for the K-12 classroom, LARC provides the following services:
Click below for upcoming events: 
Please check out these additional outside resources when looking for content to enhance your curriculum on Latin America.
For more information, call us at 504.865.5164 or email crcrts@tulane.edu.